Whether you've just started your business or have been around the block a few times, there's no denying that the marketing landscape is ever-evolving, and competition is fiercer today than ever before, making an outbound sales process critical.
Many factors have contributed to increased competition among agencies, freelance creatives, and marketing consultants who service clients and agencies.
Budget cuts: Companies are continuing to cut budgets, challenge fees, and insist on account reviews. These actions create pressure to discount labor costs, restrict the scope of work, and manage margins through additional fees.
Creation of in-house agencies: Clients are increasingly opting to use in-house talent for transparency, cost savings, and customer data control. These factors create competition for business not only amongst each other but against clients as well.
Thinning the roster: Clients today want to simplify their workload by using fewer agencies and freelancers, consolidating their roster, and integrating efforts.
Growing demand for project work: Project work is increasing as AOR (Agency of Record) relationships are becoming obsolete. Companies believe project work allows for more creative freedom, less reliance on retainers, and increased cost control.
Agencies and freelancers are continuously battling each other neck and neck to secure 6-figure clients.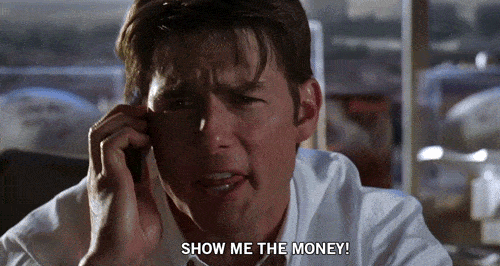 To survive in today's climate, agencies and consultants have to proactively go after new business versus passively waiting for leads from referrals and inbound marketing.
What makes marketing growth so challenging?
Agencies, freelance creatives, and marketing consultants don't typically devote much time to promoting themselves.
They either do not have the confidence or do not have the time to take it on in a highly saturated market. It's, therefore, no surprise that 94% of freelancers are challenged by marketing, according to a 2019 survey.
What's more, marketing tactics are almost never static. With the recent privacy initiatives led by Apple and Google, you've probably noticed that tracking through cookies will no longer be a viable option for accruing new clients.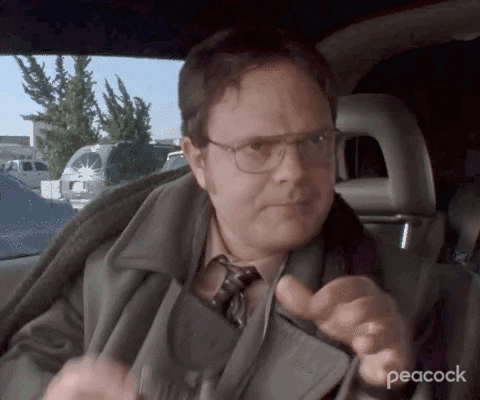 This means that there will be less dependency on an inbound-first strategy for many creative entrepreneurs. Agencies, freelancers, and consultants will thus need to figure out a way to stand out and reach out in a new playing field.
However, there are ways to land new clients predictably and effectively. The secret to client acquisition is outbound business development.
---
Want to PROPEL Your Revenue?
Click to learn about the next cohort of the PROPEL™ Your Revenue program for small agencies, freelance creatives, and marketing consultants.

---
What is outbound sales and business development?
Outbound sales is the proactive engagement of prospects through strategic cold calling, cold email, and social media to generate a predictable pipeline of opportunities with target companies.
Outbound sales is the proactive engagement of prospects through strategic cold calling, cold email, and social media to generate a predictable pipeline of opportunities with target companies.
Outbound business development allows agencies and freelancers to introduce a business idea, solution, or option that the prospect may not find on their own. It's a chance to reshape how potential customers think about a critical need, challenge, or opportunity within their business. The advantages to outbound include:
Messaging is personalized and provides great value to a targeted audience. It converts prospects into leads and leads into buyers.
This method is proactive, whereas inbound marketing waits for prospects to contact the company and ask about their services.
It is ideal for agencies and consultants who want to land sizable opportunities with large companies that you select for optimal growth.
Traditional agencies, freelance creatives, and marketing consultants tend to rely on leads from inbound marketing, word of mouth, referrals, and networking events. Unfortunately, none of these tactics predictably generate engagements worth 6 figures.
If you want to succeed in today's interconnected world of exceptional talent, where everyone's got inbound on autopilot, you need to think outside of the box.
You need to reach out to your target audience with personalized messaging to get their attention and draw them into your funnel. Here are four reasons why outbound works:
1. It builds relationships
Outbound generates opportunities that often allow you to bypass the RFP process because your relationship is created and nurtured before they even begin their search. When done correctly, outbound biz dev is highly personalized and provides immediate value to your targeted audience. It predictably converts prospects into leads and leads into clients.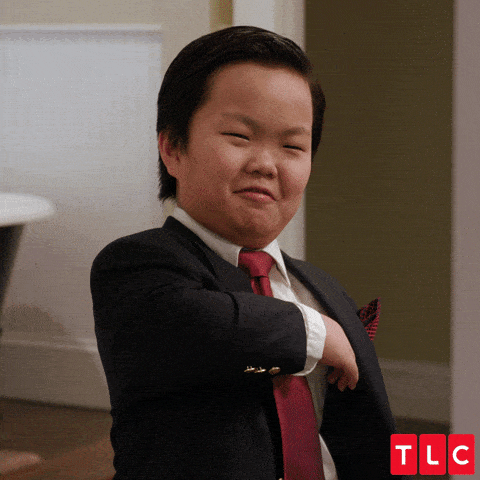 2. It is strategic
Outbound business development is very different from annoying solicitations, such as telemarketing. Telemarketing, as we know, consists of unwanted calls at dinner time from politicians, robocallers with recorded messages, and clueless companies encouraging you to switch from a utility service you don't even have.
Unlike telemarketing, outbound biz dev is strategic, personal, and offers value to the prospect. B2B outbound is a proven strategy that companies globally, large and small, and across various industries use to generate high-quality leads and close sales quickly and efficiently.
3. It is adaptable
Another advantage of outbound business development is its flexibility and adaptability. Creative entrepreneurs can build out an outbound system in-house, roll out a hybrid model with a consultant, or outsource to a lead generation specialist.
Best of all, most outbound business development is done from the office or home. This means that there is no need to allocate high-dollar budgets and timely travel towards expensive networking events.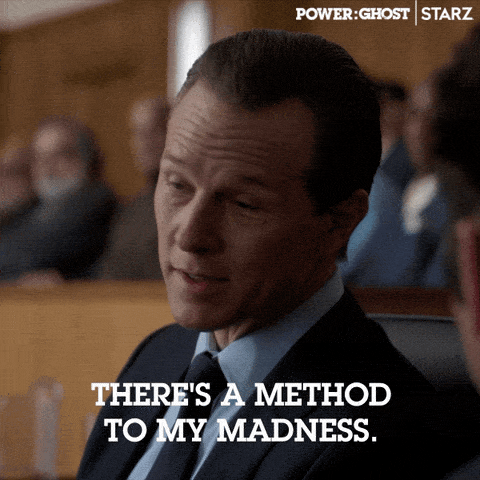 4. It is measurable
Outbound biz dev is metrics-driven. You can track email opens, clicks, replies, and phone connections. This allows you to scale your program up with real business results to ensure you get a ROI. This is incredibly valuable, as the more leads you pursue, the more detailed insights you'll have to determine which techniques work.
Why is outbound business development important?
At this point, you probably understand the general framework behind outbound business development and why it works for so many agencies, freelancers, and consultants.
However, you might still be wondering, 'why is this important for me?' Let's see if you can identify with any of the following problems.
Your income is unpredictable, and your business lacks stability.
You struggle to find new clients, never know if/when a lead will come, and/or you rely primarily on inbound channels or referrals to keep your business afloat.
You are primarily working with clients with small budgets and making it hard for you to remain profitable.
Why outbound sales gives you greater control
Agencies and freelancers are all too familiar with the feast and famine rollercoaster when it comes to new business. The revenue rollercoaster isn't just stressful for agency principals and leaders—they put your entire business at risk.
Even though you can't avoid the highs and lows altogether, there is a better way to take back control and put an end to business uncertainty.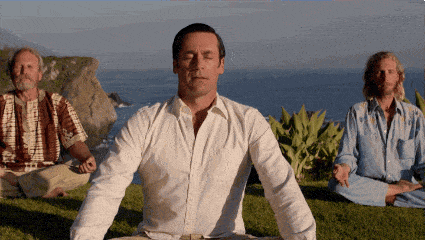 It is not unheard of to spend up to half of the business week figuring out how to find new sales opportunities. The problem with this approach is that when you manage to land a new client, your focus quickly shifts to delivery.
As a result, the pain is only relieved for a short time, and inevitably, another client contract ends, and you're back to square one, scrambling for new business.
By nature, it's hard to balance bandwidth and client demands in any service-based business. Weighing down agency principals and leaders with biz dev activities doesn't leave room for sustained sales and marketing efforts.
This all-too-common scenario is why agencies fall victim to false starts, inconsistent attempts at publishing content, and other failed lead gen tactics.
Leading agencies, big and small, are benefiting from outbound. At the Mirren Live New York 2021 Agency Growth Conference, Digitas' CMO, Michelle Tang, shared that their proactive prospecting approach resulted in an astounding 79% win rate in 2020. The strategy led to Digitas' New Business Development Team being awarded Campaign US's 2020 Agency of the Year Shortlist.
With outbound, you are in the driver's seat as you select the type of companies you want to work with and the type of work you want to take on.
Outbound biz dev creates predictable outcomes
Predictability is a buzzword in the sales world, and for a good reason. Landing that one-off, huge client will lead to a temporary spike in revenue, but it won't help you sustain growth. The key is creating a repeatable process that enables you to achieve the following goals:
Manage your budget, cash flow, and credit
Justify hiring decisions to help you scale
Forecast future business sales and growth
While you cannot control whether or not you win a pitch, you can control the number of outbound activities you need to complete to get those opportunities. Once you understand your metrics, you can determine how and when to scale.
Waiting on the phone to ring won't help you grow. Periods of feast and famine make it nearly impossible for your business to adequately staff and budget year on year. Long-term growth requires a repeatable, predictable system that allows you to project future growth accurately.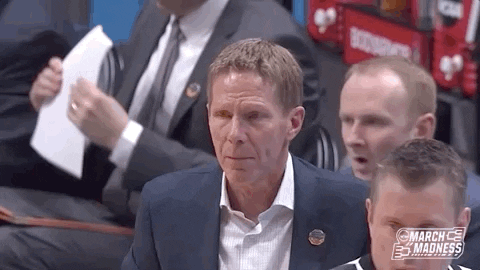 Consistent lead flow safeguards you from inevitable business issues like seasonality or weaknesses in your sales process or people. Predictable lead generation is the way to achieve predictable outcomes. Consistent lead gen leads to stability, reliable financial growth, and freedom.
Outbound sales wins bigger deals
Using outbound effectively allows you to target clients with bigger budgets versus accepting whatever comes through the door.
Getting one prominent logo will create a snowball effect and get other bigger logos.
Whether you already have notable clients or desire to go upmarket, adding big-name clients to your roster, such as Apple or AT&T, provides you with valuable social proof that can be leveraged over the long haul. However, winning significant opportunities with large companies requires laser-targeted efforts.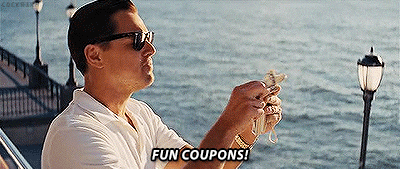 Laser-targeted outbound requires resources, time, and budget, so you can be 100% focused on named accounts that will significantly impact your business.
Outbound sees larger wins by targeting specific accounts with personalized outreach.
Deal sizes resulting from an account-based approach tend to be more significant in size and scope. Research has shown that the Average Contract Value (ACV) of these deals were 171% larger than deals that resulted from non-account-based strategies.
The clients you win with account-based outbound tend to stick around longer and become more valuable over time. For those looking to move upmarket, outbound is the most effective strategy to take on.
---
Want to PROPEL Your Revenue?
Click to learn about the next cohort of the PROPEL™ Your Revenue program for small agencies, freelance creatives, and marketing consultants.

---
Building your outbound business development system
By now, it should be pretty clear why outbound is an invaluable strategy for agencies and consultants.
But at this point, you might be wondering exactly how to do it. While creating a results-driven process takes time, here's a roadmap to get you started.
1. Start with a pilot program mentality
The best way to deal with the apprehension of starting outbound business development is to create a pilot program.
Also known as a test program or proof of concept, a pilot is a smaller-scale, time-bound experiment that helps agencies see how a full-on program might work.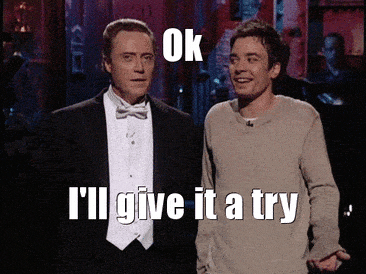 Even if you've already decided to move forward with this approach and are ready to allocate the resources needed for a full launch, it's smart to treat the first twelve to eighteen months as a pilot period.
This allows you to learn as you go and optimize for the best results.
Launching an outbound system may seem daunting, but it all boils down to three components: people, process, and technology. Aligning these three elements ensures success.
2. Define and assign roles
The first thing you need to do after deciding you want to take on outbound is to define who will do what.
There are four roles to the outbound process. If you're a small agency, freelance creative, or marketing consultant, you may need to wear multiple hats. It's a good idea to understand what these roles are and their responsibilities. As you grow, you can outsource specific roles to others on your team or other freelancers.
To successfully implement an outbound system, you need to fill four crucial roles. To quote the classic business book Good to Great, "getting the right people on the bus" is a significant component of any major company initiative.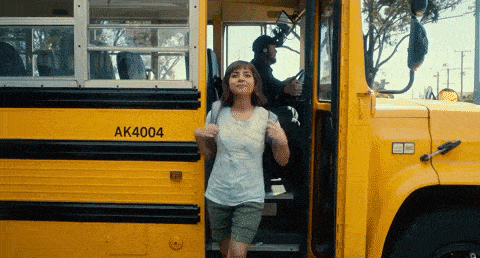 1. The Strategist: The strategist is the architect and visionary of the overall program and accompanying campaigns. They must understand what types of problems you best solve, whom your services might best serve, and what makes your services unique. Strategists research and analyze data to identify where there might be gaps or opportunities. They generate insights and present recommendations that will cut through and generate interest among prospects. The strategist is the campaign architect. They must identify potential client business challenges, choose which accounts to target and create an irresistible offer.
2. Research & Data Entry: Research and data entry involves finding, selecting, validating, and ultimately building prospect lists. Lists can consist of your own cleansed data, freshly researched data, or data acquisition from partners (more on sales technology is found below.)
3. The Sales Copywriter: The sales copywriter role creates clear, compelling copy that engages prospects with persuasive messaging. They strategically craft cold emails, LinkedIn InMails, voicemails, and live call scripts. The messages they write must inspire prospects to take action.
4. The Business Development Representative (BDR): Business development representatives are responsible for outbound prospecting. They set up introductory meetings and/or generate qualified opportunities. BDRs are responsible for activities such as cold email, cold calling, and social selling.
Of course, who essentially takes on which role will entirely depend on the size and needs of your business.
If you're on your own, then you would be taking on the four roles above. You may also adopt a hybrid model, where the strategist, copywriting, and BDR roles work in-house, while research & data entry roles are outsourced, for example.
How you manage and delegate these roles is entirely up to you, and as this process evolves, you may decide to expand, contract, hire in-house, and/or outsource roles accordingly.
---
Want to PROPEL Your Revenue?
Click to learn about the next cohort of the PROPEL™ Your Revenue program for small agencies, freelance creatives, and marketing consultants.

---
3. Follow a Process
You can have the best talent and the greatest work ethic, but all that would amount to nothing if you don't take the time to flesh out a robust sales process.
As with most things in life, advanced planning and organization will move you several steps ahead of other novices in finding success. Patience, practice, and persistence are key.
Every sales process is composed of a set of repeatable steps which are measured, analyzed, and optimized for the desired outcomes.
Standardizing a clear-cut process will provide you with a cohesive, leak-proof funnel that will bring you recurring wins. Plus, a defined process will offer greater transparency and aid in decision-making.
For example, if you see that one tactic is outperforming others, you would scale that activity up while tuning down others.
Alternatively, suppose an activity is not generating a strong enough return. In that case, you'd want to make necessary tweaks to ensure you are focusing your time and energy where it matters most.
When tracked and analyzed, mistakes and failed outcomes lead to business growth as they provide highly valuable insights for you as you learn and grow. A recent study identified that B2B companies that utilized a formal sales process experienced 18% more revenue when compared to companies that didn't.
The journey a lead takes from the first point of contact to making a purchase involves many touchpoints. Tracking where you are excelling and underperforming will provide you with the business intelligence you need to make adjustments and optimize your sales cycle.
To help you along, here are the six steps you need to incorporate in your outbound business development strategy.
Pivotal Problem
A pivotal problem is an urgent and important challenge a company or prospect is experiencing that impacts their development or success. Your prospects want to overcome several obstacles, but only the pressing issues will prompt them to take immediate action.
This is the backbone of WHY a prospect would want to have a conversation with you.
It is necessary to identify one urgent and important prospect challenge that you can uniquely solve.
Right-to-Win Audience
A right-to-win audience is a segment of the market where creative entrepreneurs have a better than average chance of success of winning business due to their experience with solving the specific pivotal problem, as well as other factors, such as specialized capabilities, category expertise, target market expertise, and/or location. Don't waste your time singing to the masses. You've got a much better shot by niching down to your primary market(s).
It is essential to focus on a segment where you have a better than average chance of success.
Did you know? CMO changes are the #1 indicator of new business opportunities. Check out our up-to-date list of CMO changes at the top organizations.
Offer Value
The secret ingredient of successful sales prospecting is your offer. A compelling offer is something you give the prospect so that they'll take the desired action. The offer is usually free or low cost to you, yet provides a ton of value to the prospect.
You must offer the prospect something of value so that they are propelled to take the desired action.
Professional Persistence
Account-based outbound requires multiple cold calls, emails, and social media interactions to cut through the noise and get the decision-maker's attention.
Professional persistence is the respectful pursuit of these target accounts and prospects through a multitouch, multichannel outreach cadence that balances persistence and professionalism.
You need to implement a persistent but respectful pursuit of prospects via a multitouch approach.
Engaging Messaging
Engaging messaging consists of outbound sales talk tracks, templates, and scripts that trigger a desired, measurable response from prospects. Engaging messaging increases brand awareness, builds trust, and increases your response rate and conversion rate.
You need to connect with personalized messaging that triggers a desired, measurable response.
Launch & Optimize
The best way to feel confident about launching an outbound system is to start with a pilot mentality. A pilot should last about twelve months and allow you to learn and optimize for the best results by reviewing key performance indicators such as positive reply rates and meeting conversion rates.
You should activate each campaign in a 30-day sprint, analyze results, and continuously optimize.
Let's take a look at one final yet important requirement for long-term scalability. You will need to adopt the right tech stack to serve your business needs.
4. Accelerate with sales technology
Sales technology is essentially a set of tools that help accelerate and enhance sales productivity by enabling business development reps to use their time and customer intelligence as effectively and efficiently as possible.
In the context of an outbound business development system, these tools enable collaboration and seamless data sharing among each of the specialized sales roles.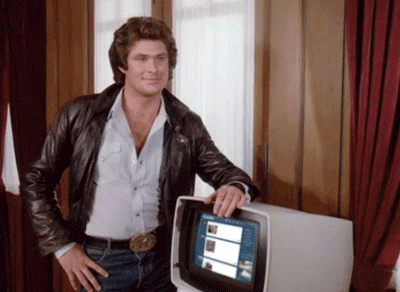 Today, cutting-edge sales technology has evolved from a "nice to have" list item to a requirement for creating a successful outbound system. Luckily, several free or low-cost providers will do the trick while keeping your overhead down.
Some agencies, freelancers, and consultants may also opt for an all-in-one stack that cuts the cost of making individual purchases or subscription-based models, which you can start and pause at your leisure.
Here's a list of tools and platforms you will need to think about setting up before you get started.
CRM
Customer relationship management (CRM) is business software that organizes customer contacts and manages lead pipelines. A CRM helps those on the front line of sales optimize their daily schedules and prioritize tasks to ensure customers are not ignored. The key prospects are contacted on time, which leads to more deals closed and a stronger customer base.
No-Cost/Low-Cost Examples: HubSpot Sales Hub, Zoho, Pipedrive
Sales Engagement
The sales engagement platform is a single interface to efficiently plan, execute, track, measure, and optimize interactions between biz dev and prospects across multiple touchpoints and channels. It automates your existing workflows across all of your disparate sales tools like CRM, email, phone, social media, and more. The goal is to get sales tasks done faster and more efficiently.
No-Cost/Low-Cost Examples: Outreach, SalesLoft, Quickmail, Lemlist
Data & Intelligence
To connect with prospects across multiple channels at scale, you need easily accessible and accurate data. Data & intelligence tools provide contact information (and other important data) on accounts and prospects for smarter outreach campaigns. These tools eliminate tedious research, save BDRs time, and lead to faster results.
No-Cost/Low-Cost Examples: Seamless, Uplead, Apollo, LinkedIn Sales Navigator
Writing & Editing
Digital writing tools should be employed to refine sales messaging. Artificial intelligence and natural language processing make message writing sharp, concise, and compelling.
No-Cost/Low-Cost Examples: Grammarly, Hemingway App
---
Want to PROPEL Your Revenue?
Click to learn about the next cohort of the PROPEL™ Your Revenue program for small agencies, freelance creatives, and marketing consultants.

---
Common objections to using outbound sales
Understandably, as with anything new or different, it is common to experience a natural resistance to change as it requires us to take a risk, whether it be a risk of time, money, ability, and so on.
I want to take a moment to address some of the most common reasons why professionals like yourself might feel reluctant to get started.
1. "I don't like to sell."
This is a common misunderstanding of outbound prospecting. It's normal to associate cold emailing with selling, but the reality is, you're not selling. You're providing value.
You're guiding their prospect to articulate their issue by asking great questions.
You're helping them understand why they're having issues (by connecting their problems to stories).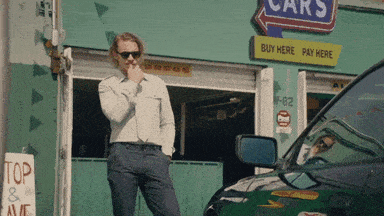 You're showing them how to navigate their problems and offer solutions (connecting them with resources, getting to know other divisions, bringing together influencers and stakeholders).
You're giving them the opportunity to explore new options (connecting their needs and challenges to your offers or solutions).
You're working with them to integrate and execute solutions for their business (introducing team members, onboarding them, discussing payment terms, etcetera).
2. "I don't have time for outbound sales."
Are you an agency owner or freelancer juggling 50 things at once? Is one of those 50 things supposed to be marketing?
The trick is working smarter, not harder. If you define the roles, follow a process, and use the appropriate sales tech, you can get a lot done in a short amount of time.
Treat yourself as a client. Allocate some time to outbound per week. Block this time in your calendar.
When executed correctly, you'll soon discover that outbound will save you time, as you won't be wasting hours casting a broad net to a red ocean of prospects who don't match your ideal customer profile. You won't be waiting for a new referral to come through or putting all your eggs in one basket with outdated and underperforming marketing tactics.
Outbound can level you up in a much shorter time than other lead generation tactics. Therefore, the only way you don't have time for outbound is if you have no intention of growing your revenue.
3. "I don't have any experience"
When we hear the word "sales," most of us think of a busybody on the phone running down a list of contacts and making calls non-stop.
Statistically speaking, one in nine Americans work in sales. However, if you think about all of the touchpoints, behaviors, and actions you or someone takes before deciding to make a purchase, you will soon realize that all of us are, in fact, salespeople (with lots of experience).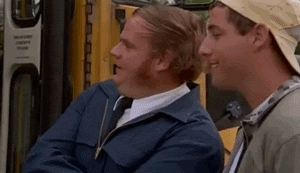 We are all salespeople because each and every day we engage in negotiations (sales). Here are some examples of real-life sales:
Convincing your boss to give you a promotion
Persuading your friend to read a book you recommend
Getting an investor to fund your start-up
Some of these negotiations (or "sales") are quick and have short cycles, such as getting your barista to prepare a custom order. Some take much longer, such as getting accepted into your college of choice.
As Daniel H. Pink says in his book, To Sell is Human, "To sell well is to convince someone else to part with resources—not to deprive that person, but to leave him better off in the end."
As a salesperson, you are serving someone with value to improve their life in some way, shape, or form. To excel with outbound, it is necessary to be passionate in your delivery. Your success amounts to your ability to communicate confidently and effectively with your target audience. Being able to step in and offer a solution to your client's problem is what will ultimately get you results.
Listen to what your prospect has to say, provide value, and ask questions that further propel the prospect to think deeper about the problem/opportunity at hand. The more you nurture your relationship with your prospect, the closer you are to closing a sale. Selling, after all, is a natural part of our everyday lives.
The sooner you realize this, the more confident you'll feel about getting started and generating results.
The power of outbound
Let's recap. Outbound is the proactive engagement of prospects through strategic cold calling, cold email, and social media to generate a predictable pipeline of opportunities with target companies.
As others scramble to get on the latest marketing trends and competition among agencies and consultants intensifies, it can be easy to get lost.
However, if you focus on always providing value to your target audience, then you'll be much further ahead than your peers. Outbound is a timeless strategy that delivers repeatable results when executed with care.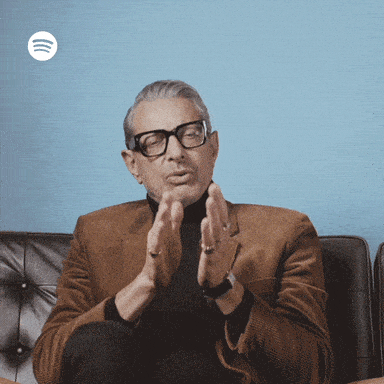 Even if you hate selling, have no experience selling, or have no time to sell, you can find success and grow your business with account-based outbound business development.
If you're ready to ramp up your business to the next level, I'd like to invite you to join my waiting list for a special cohort-based course designed for professionals just like you.
To sign up, click here and stay tuned for updates. Happy prospecting!
---
Want to PROPEL Your Revenue?
Click to learn about the next cohort of the PROPEL™ Your Revenue program for small agencies, freelance creatives, and marketing consultants.

---